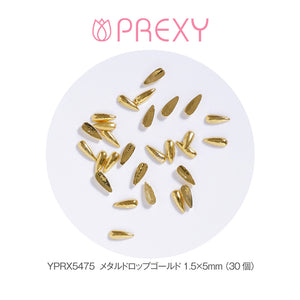 PREXY YPRX5475
Metal parts for nail art and crafts.
Size: 1.5 x 5mm
Quantity: 30 pieces in pack
Please note:
DO NOT

 use if you have metal allergies.

Product sizing and color may vary slightly from time to time due to the nature of manufacturing process.

Size in image is not accurate to actual product.